Sask Soccer says BYSI is 'Member Organization of the Year'.
---
---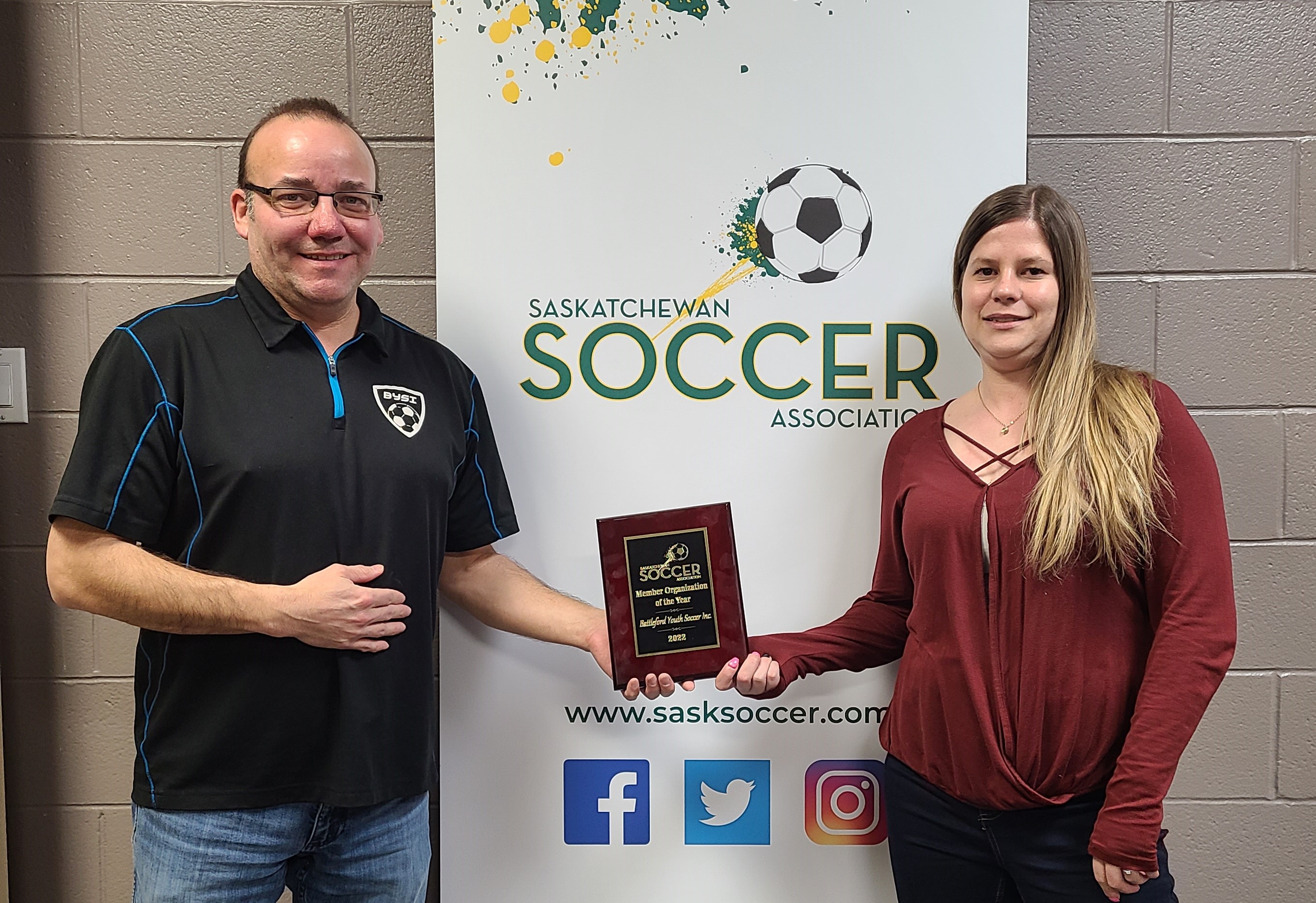 ---
On March 18th, 2023 in Weyburn, Saskatchewan, the Saskatchewan Soccer Association awarded Battlefords Youth Soccer Inc the MEMBER ORGANIZATION OF THE YEAR 2022.
BYSI was recognized for its work in several areas including, partnerships with First Nation Communities, High level of Registrations maintained past few years, the high number of female players compared to male players, it's high level of Indigenous players, it's successful competitive stream Battlefords United FC, it's partnerships for player clinics with BGC / Kidsport / Immigration Centre and it gets all of it's reporting in on time (Thanks to Julie).
The BYSI Board (former and current) and the staff have worked very hard through the Covid-19 years and came through stronger than ever. Kat Huxley has built a very popular Competitive entity in the Battlefords United Football Club (BUFC).
The real winners are the parents and kids in our program. We want to succeed for them in hopes they will continue to join our organization. Soccer is a game that can truly be played for life. BYSI programs starts it players at age 3.
Board Members & Staff;
Chelsea Bull President
Shona Poitras
Jamie Killhorn
Cassandra Shepherd
Ali Beloud
Kat Huxley
Staff:
Julie Huestis Registrar / Treasurer
Kelly Villeneuve Executive Director