NEW - Coaches Retention Program Outdoor 2023
---
---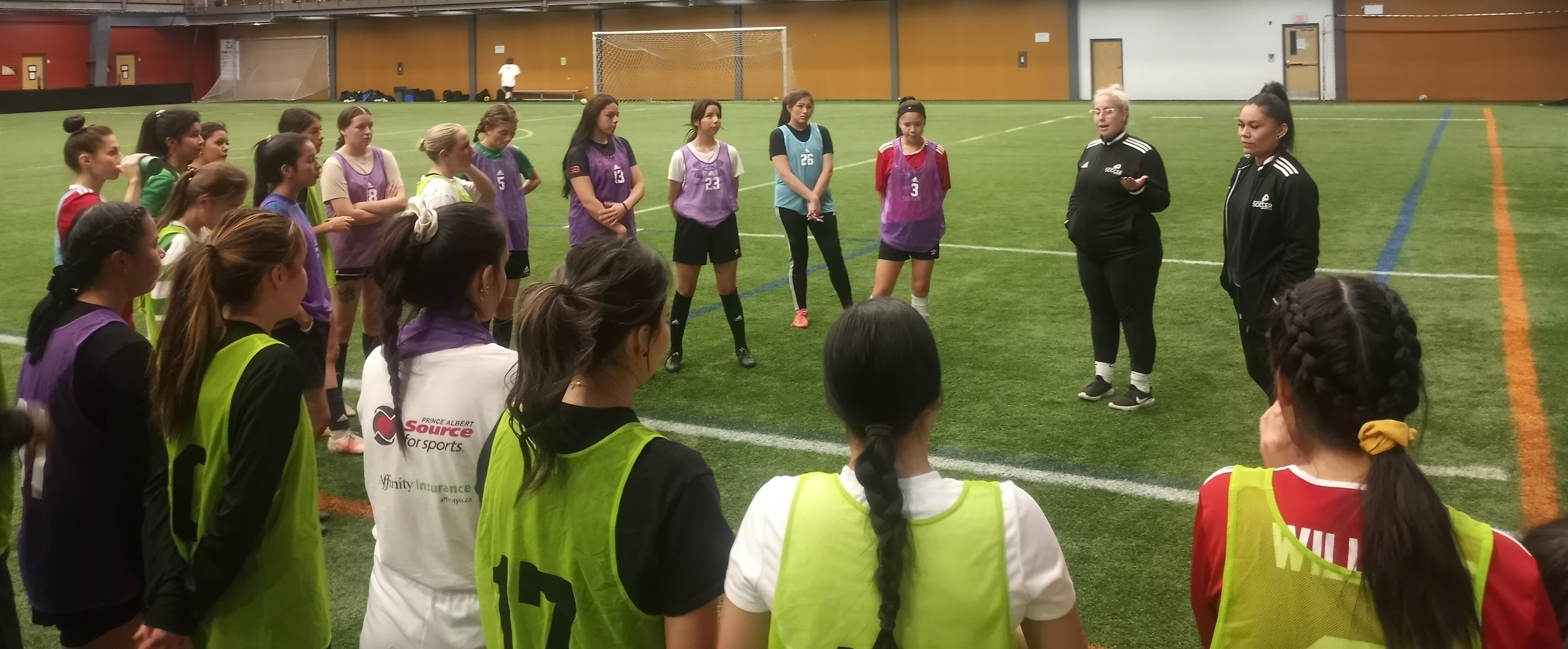 ---
New in Outdoor 2023, Head Coaches will be given gift cards after the season has ended at the Appreciation BBQ that is currently being planned for early July.
To qualify as a Head Coach, parents must
A) Complete a Criminal Record Check & Vulnerable Sector Check ($10.00 cost with a volunteer letter from BYSI, save your receipt for reimbursement)
B) Complete the free on-line 'Respect In Sport' (RIS) course. Hand in the RIS number you receive on your emailed certificate to Kelly at bysiexecdir@sasktel.net
C) Register as a 'Head Coach' on our www.bysi.ca website. Same procedure as registering your child, except click 'Coach/Staff Registration' instead of participant.
Outdoor and Indoor Soccer cannot run without Volunteer Parent Coaches. No experience necessary. There will be a coaches meeting where a mock practice will occur prior to the start of the season, the date will be emailed to all coaches. Coaches manual, with rules of their age groups and Drills will also be emailed to coaches.
Under 5 play ONCE a week only for 45 minutes as per Canada Soccer Guidelines. Their area will be west of the White Storage Shed at the Holy Family Soccer Fields. Under 5 players will get to choose their color of Jersey on the first day. There will be a bin of Jerseys they can select from. Under 5 do not play the actual game of soccer, but instead a variety of fun activities involving the ball and other fun games. Under 5 players will also get a waterbottle and bag at the start of the season. At the end of the season, players will get a size 3 soccer ball and Medal from Tim Horton's as well as donuts and juice on the last day. This should be the week of June 20th.
Under 7 play twice a week for 60 minutes. teams are expected to play 4 vs 4 or 5 vs 5 at the most. IT IS IMPORTANT THAT THE TEAMS DO NOT PLAY WITH GOALIES. We want the kids to be able to score goals and often. This is for maximum enjoyment for players and parents. Please keep track of players as every player is entitled to EQUAL PLAYING TIME. Under 7 players will get their Jerseys on their first day. Please showup early and arrive at the field your child is scheduled to play on. They will also receive a waterbottle and bag at the start. On the last day, players will receive a size 3 ball, a medal, donuts and juice from Tim Horton's.
New to 2023 Outdoor, there will be a PRACTICE DAY & a GAME DAY starting at Under 9. Practice Days will consist of a warm-up, and drills. At the half way point (30 minutes into the Practice), a team scrimmage can be done using colored pinnies which will be at the Holy Family Storage Shed. TEAMS ARE NOT ALLOWED TO SCRIMMAGE AGAINST ANOTHER TEAM ON PRACTICE DAYS. Please follow this directive. On the GAME DAY, teams will have a brief warm-up and then will paly a game. Home teams will be the last team on the schedule and will get first ball. At the half, teams switch sides and the AWAY team will start with the ball. Referees will be present for the Under 11 & Under 13 age groups, when possible. If no Referee arrives within 10 minutes, Coaches will have to referee the game.
Please have as many water-breaks as possible through-out the sessions.
On the first day, players will get uniforms at the field. Under 9, Under 11, Under 13, Under 15, Under 17 & Under 19 will get shorts, socks, jerseys, a waterbottle and small bag. On the last day, they will get freezes and Juice.
Coaching is a rewarding activity. It is fun, you get some exercise and kids look up to you. BYSI CANNOT finish making teams without volunteer parent coaches. Without coaches, we cannot start the season.
For more information, please contact Executive Director Kelly Villeneuve at bysiexecdir@sasktel.net.